Waikiki Sunset Hotel/Condo #704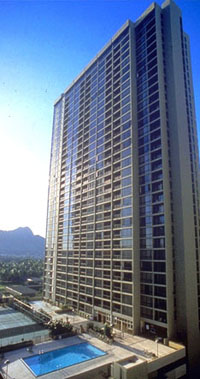 Waikiki Sunset Condominium, 229 Paoakalani Ave., Honolulu (Waikiki), HI 96815
Diamond Head, from the Waikiki Sunset Recreation Deck.
Diamond Head & Kapolalani Park.
Ocean view from a high floor unit.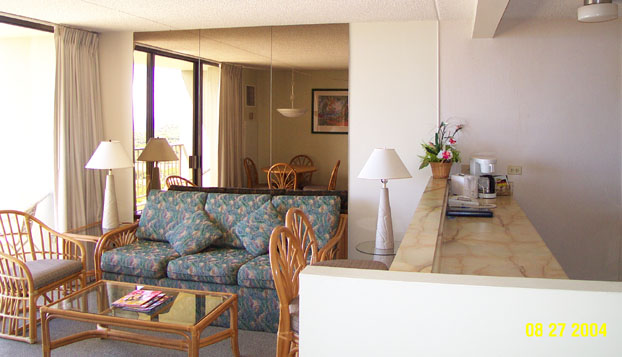 Standard Hotel/Condo Living Room, with Queen Size Sofa-bed.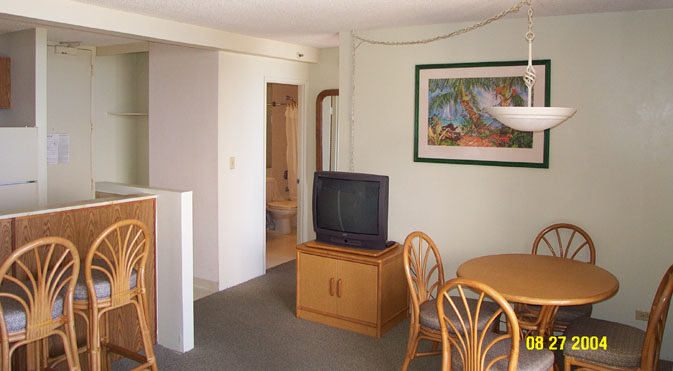 Standard Hotel/Condo Dining area, large screen TV, and into the separate bathroom.
Standard Hotel/Condo Dining/Bar counter, with full kitchen.
Standard Hotel/Condo Bathroom, with Shower/Tub.
To see more pictures of Waikiki Sunset, click here Second Page
Click here to return: Click here to go: Home Page
All information contained herein is obtained from sources deemed reliable, no representation is made as to the accuracy thereof, & it is submitted subject to errors, omissions, changes & withdrawals without notice.
---
Walt Flood Realty * Phone: 808-922-1659 * Fax: (1-866) 912-8984 (Toll Free)
1750 Kalakaua Ave., Suite 103, Honolulu, HI 96826-3795
E-mail: WaltFlood[at]Hawaii.rr.com
---
Privacy Policy/Terms of Service
Copyright 2000, 2001, 2002, 2003, 2004, 2005, 2006, 2007.
You must obtain written permission to use any content, including pictures, on these pages.