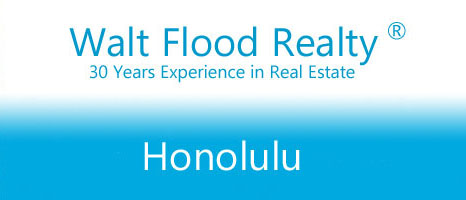 "Sold as of February 1, 2010"
ALOHA TOWERS
Condominium Apartment #2205E
One Bedroom & One Bathroom
MLS: 2915501
"430 Lewers St., Honolulu, HI 96815"
Price: $399,999.00 (Fee Simple)
Aloha Towers is 3 blocks to the beach, just a short walk to the Intl Marketplace, and near all the restaurant, shops, shopping malls, theaters, and entertainment in Waikiki. This unit has a complete kitchen with all the furniture/furnishings, and a washer/dryer. Plus, there is Central A/C, Cable TV, and the project has two swimming pools, jet spa, dual saunas, barbecues, a paddle tennis court, and covered parking. There is a 6-month tenant at $2600/mo to expire in April 2010, as a vacation rental.
Click here for Multiple Pictures taken from inside the apartment #2205, a view of Recreation Deck, the Building, City, Ocean and to Waikiki.
Generic Purchase Contract. Twelve pages of the Hawaii Association of Realtors (important to read if you are considering an Offer to Buy - Purchase Contract © 2009 HAR.)
Note: This document can only be used/completed by a Realtor.
---
Interior Area: 673 sq. ft. / Lanai 89 sq.ft. / Total Area: 762 sq.ft.
Maintenance Fee: $521. / Monthly Taxes: $115.
Total Monthly Fees/Charges: $636. (Including services for HECO and Gas Company)
Bedrooms: One / Bathrooms: One / Covered Parking Stall #405
---
* All information contained herein is obtained from sources deemed reliable, no representation is made as to the accuracy thereof, & it is submitted subject to errors, omissions, changes & withdrawals without notice.
Walt Flood Realty ®
2092 Kuhio Ave, Home Office, Honolulu, HI 96815-2134
Phone (808) 922-1659 • Fax 1-866-912-8984 (Toll Free) • WaltFlood@gmail.com
---
Privacy Policy/Terms of Service

Copyright 2000 - 2013.
You must obtain written permission to use any content,including pictures.