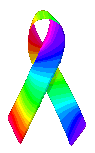 HOME PAGE

FRONT PAGE-Introduction

BUY a CONDO

SELL your CONDO

PROP. Management

CONDO Rates/Tariffs

CONDO Pictures

PHOTO-MAP
of Waikiki

RESERVATION Information

WaltFlood Realtor

CONTACT US

FAQ PAGE

LINKS

GLBT LINKS
This is a combination of a Hotel and private residential Condominiums in the same building. The project is across the street from Yacht Harbor, and is just steps to the beach at the Hilton Hawaiian Village.
A short walk to the Ala Moana Shopping Center, Hawaii Convention Center, Ft. DeRussy, and near all the restaurant, shops, shopping malls, theaters, and entertainment in Waikiki.
The Ilikai Hotel/Condo is at the start of Waikiki, or at the opposite side from the Diamond Head end. Not to worry. There are GLBT venues at Eaton Square (2-3 blocks), with Michelangelo (A Gay Sports Bar), P-10A (A Private Club for Men), Max's Gym (equipment, plus, private video rooms), Caffe Giovannini, and one of the best beaches in the world (Ala Moana Beach)
Take a quick look at: GLBT LINKS and then "Back" here.
The Ilikai Hotel/Condo is a 30 story high rise building, and has 707 one bedroom & two bedroom units. The one bedroom units (500sq.ft., plus a lanai of 120sq.ft.), and the two bedroom units (1,000sq.ft., plus a lanai of 240sq.ft.) have air conditioning, complete kitchens, and come fully furnished. There are coin operated washers and dryers on each floor.
Plus, there is Cable TV, Microwave, and Telephone service (fee). The project has swimming pools, Jacuzzi (jet spa), tennis court, sun decks, and covered parking (fee). Guests are permitted to use all the facilities of the Ilikai Hotel Resort, including restaurants, nightclubs, shops, and convenience stores. Daily maid service is not included in the rate/tariff.
The location is at 1777 Ala Moana Boulevard, next to the Ilikai Marina Apartments and the Hawaii Prince Hotel, Honolulu (Waikiki), Hawaii 96815.
If you are a previous Guest and are familiar with our Waikiki Vacation GLBT Rentals, and know your vacation/trip dates, please call: 1-808-922-1659 for a reservation, or E-mail: WaltFlood[a]Hawaii.rr.com
View a: PhotoMap of Waikiki Go to the: Pictures of Condos