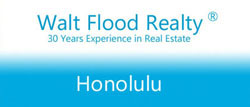 This private residential Condominium is three blocks to the beach, just a short walk to the International Marketplace, Ft. DeRussy, and near all the restaurants, shops, shopping malls, and entertainment in Waikiki.
The La Casa is a 23 story high rise building, and has 108 units. There are studios (532 sq.ft.) and one bedrooms (663 sq.ft.), with all the amenities. The high floor/units have sweeping views to the Ocean, Diamond Head and the City.
Each unit has a complete kitchen with all the appliances, and all the units have a washer/dryer. Plus, there are window A/C units, Cable TV, and High Speed Internet is available. The project has a Jacuzzi (jet spa), dual saunas, rooftop sun deck, and covered parking is available.
The location is at 2092 Kuhio Ave, on the corner of Kuhio Avenue and Kalaimoku street, Honolulu (Waikiki), Hawaii 96815.
---
La Casa Condo
FOR RENT: La Casa #1402. For some pictures of the interior of the apartment and views from the Lanai (two pages) click here. Note: FOR RENT as of NOW.
Note: The rent is $1,550.00/month, plus Parking: $85.00 for a total of: $1,635.00/month on a one (1) year lease.
---
If you are interested, please call: (808) 922-1659, or Toll Free: 1-855-922-2462 (USA & Canada) for a showing.