Walt Flood, Candidate
Waikiki Neighborhood Board No. 9, Sub-District 2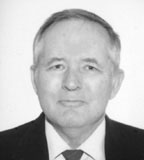 Current Volunteer Experience:
La Casa Condominium Board of Directors, Director (Vice President)
Waikiki Neighborhood Watch, Member
Past Volunteer Experience:
Waikiki Neighborhood Board #9, Chairman
Atkinson Towers Inc., President and Chairman of the Board of Directors
Mothers Against Drunk Driving (MADD), President of Honolulu Chapter
Toastmasters (Honolulu), President, & District Lt. Governor (Hawaii)
Governor's USS Missouri HomePort Task Force, Housing Committee, Chairman
Citizens Against Noise (CAN), Guest Speaker
Aloha United Way, Fund Raiser Guest Speaker
Honolulu Board of Realtors (Finance/Budget Committee)
Current Work Experience:
Walt Flood Realty: Principal Broker, specializing in property management, residential listings and Condo sales in Waikiki, for over 20 years.

Waikiki Enterprises: Sole Proprietor. Renovations, upgrades, repairs, and remodeling of Condos.
Member Organizations:
American Association of Retired Persons (AARP)
University of Michigan (Ann Arbor) Alumni Association
Alpha Delta Phi (Social Fraternity)
Honolulu Board of Realtors® (HBR)
Hawaii Association of Realtors® (HAR)
National Association of Realtors® (NAR)

Walter Flood
Phone: (808) 922-1659
E-mail: WaltFlood@hawaii.rr.com; Website: WaltFlood.com/NB9.html