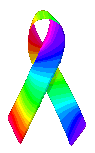 HOME PAGE

FRONT PAGE-Introduction

BUY a CONDO

SELL your CONDO

PROPERTY
Management

CONDOMINIUM Rates/Tariffs

CONDOMINIUM Pictures

PHOTO-MAP
of Waikiki

RESERVATION Information

Walt Flood, Realtor

CONTACT US

FAQ PAGE

FEEDBACK

LINKS

GLBT LINKS
This private residential Condominium is across the street to the Ala Moana Shopping Center, five minutes to Waikiki, and ten minutes to Downtown Honolulu.
Not to worry. There are GLBT venues at Eaton Square (5 minutes), with Michelangelo (A Gay Sports Bar), P-10A (A Private Club for Men), Max's Gym (equipment, plus, private video rooms), Caffe Giovannini, and one of the best beaches in the world (Ala Moana Beach)
All of the 314 units are two bedrooms and two bathrooms (from 1,385 sq.ft.), with all the amenities. Each unit has a complete kitchen, and all the units have a washer/dryer. Plus, there is central air conditioning, and Cable TV. The project has a swimming pool, tennis courts, barbecues, and covered parking.
The Condominium is location at 1330 Ala Moana Blvd, one building DH to Piikoi Street, Honolulu (Waikiki), Hawaii 96814.
If you are a previous Guest and are familiar with our Waikiki Vacation GLBT Condos, and know your vacation/trip dates, please call our number:1-808-922-1659 for a reservation, or send an E-mail: Walt Flood
View a: PhotoMap of Waikiki Go to the: Pictures of Condos