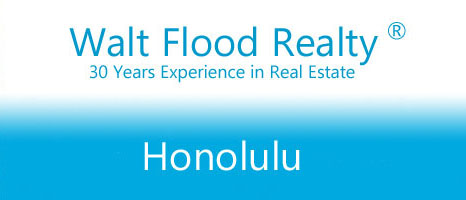 The Wailana at Waikiki Condominium.





"For Sale"
(MLS: 1301939)
Penthouse 2003
Two Bedrooms & Two Bathrooma

Asking Price: $785,000.00 (FS)

"NEW"- Portfolio Financing -
10%-20%-30% Down at 15-30 years fixed mortgage
Open House - March 3, 2013 - Sunday 2:00-5:00PM
This 24 story high rise building is across the street from the Hilton Hawaiian Village, a block to the Hale Koa Hotel and Fort. DeRussy (US Army), a few blocks to the Hawaii State Convention Center; the Ala Moana Shopping Center, Ala Moana Beach Park (Magic Island), Pacific Ocean, and at the entrance to Waikiki.

The 20th floor Penthouse has a larger living area, two bedrooms and two bathrooms.

The apartment is fully furnished, plus Washer and Dryer, Central Air condition, and has a large floor to ceiling glass sliding doors, to the 979 sq.ft. open Lanai. Plus: Wall to wall hardwood floors throughout the apartment. This Penthouse 2003 is ready to move in.

The Wailana is a secured building, with three elevators, and there is a Resident Manager, and a Security Patrol. The project has a pool (not heated), individual Owners' assigned storage/lockers and parking stalls. Basic cable TV is included in the maintenance fees (High-Speed Internet is available). Pets are allowed (with restrictions), with the exception of certified seeing-eye dogs.

Note: The parking stalls #257 and #258 are assigned to Penthouse #2003, and they are covered and just a few steps to the front door to the building's entrance to the 2nd floor.

The Wailana restaurant/bar is open 24/7 and serves residents, locals, visitors, and has appeared in Hawaii Five-O a number of times over the years.
---
Interior Area: 1,381 sq.ft. / Open Lanai: 979 sq.ft. / Total Area: 2,360 sq.ft.
Maintenance Fee: $967.11. / Sub-meter Assessment: $620.44.
Total Monthly Fees/Assessment: $1,587.55 (Assessment to end on/before June 1, 2013).
Real Property Taxes: $130.00 (2012/2013).
Bedrooms: Two / Bathrooms: Two / Covered Parking Stalls: Two
---
Click here for Multiple Pictures with views from the Penthouse to the Pacific Ocean, Diamona Head, Mountains, Wakiki, plus: views of the pool, the building's amenities, and pictures of the Penthouse #2003 Condo. (as of March 2, 2013)
---
Generic Purchase Contract, as of Feb. 27, 2013. Thirteen pages of the Hawaii Association of Realtors (important to read if you are considering an Offer to Buy.)
---
House Rules and Administration Procedures Handbook, Adopted: February 23, 2006 Important to read about Security, Reairs, Maintenance, Pets, Restrictions, and much more.)
---
Frequently Asked Questions:

1. Whare are the Maintenance Fees? The Maintenance fee for PH #2003 is $802.99 plus $132.26 for the Capital Reserve account, plus $31.86 for the Operating Reserve account, plus $620.44 for the Special Assessment for the electrical sub-meterting (to end on/before June 1, 2013) for a total of $1,587.55/month.

2. Is the Wailana at Waikiki Condo Leasehold or Fee Simple? The project is known as ″Mixed-use″ building, because there are LH and FS units in the condo. Penthouse #2003 is fully Fee Simple.

3. What about Financing? At the current time: most lenders won't write a FHA, or a VA mortgage, because it's a ″Mixed-use″ project (LH and FS units). But, Bank of Hawaii or First Hawaiian Bank WILL write a ″Portfolio″ Loan at 10% - 20% down for Owner Residents, higher for Investors.

Note: This communication is provided to you for informational purposes only and should not be relied upon by you. Walt Flood Realty is not a mortgage lender and so you should contact First Hawaiian Bank and/or Bank of Hawaiian providing mortgage product(s) directly to learn more about its mortgage products and your eligibility for such products.

4. Should you preview Wailana at Waikiki units? YES, if you are ″Cash Buyer″, but NOT if you are looking to finance, unless you have received a ″pre-qualification″ letter from either First Hawaiian Bank, or Central Pacific Bank, or Bank of Hawaii.

5. What is included in the Maintenance Fees? Building/flood/fire insurance, Resident Manager, Property Management Company, Building Engineer, Operations Supervisor and on-site staff. Hot water, building electric, sewage, elevator maintenance, waste/trash removable contracts, and basic TV cable. The electricity for the condo is included in the Maintenance Fees, but this ends on/before June 1, 2013 when each condo has it's own electric meter.

6. Why is the Owner selling this Penthouse Condo? The Owner/Seller has just moved into a Assisted Living Care - Home - here in Honolulu, afer enjoying living in this Penthouse since 2001.

Note: This information is from sources deemed to be reliable, but is not guaranteed and the Seller or the Seller's Agent and/or the Buyer's Agent are not liable or responsible for any inaccuracies, error and/or omissions.
---
---
Your Host: Walter W. Flood, R, PB
Walt Flood Realty ® * Phone: 808-922-1659 * Fax: 1-866-912-8984 (Toll Free)
2092 Kuhio Ave. Honolulu, HI 96815
E-mail: WaltFlood@gmail.com * Website: WaltFloodRealty.com/
* All information contained herein is obtained from sources deemed reliable, no representation is made as to the accuracy thereof, & it is submitted subject to errors, omissions, changes & withdrawals without notice.
Walt Flood Realty ®
2092 Kuhio Ave, Home Office, Honolulu, HI 96815-2134
Phone (808) 922-1659 • Fax 1-866-912-8984 (Toll Free) • WaltFlood@gmail.com
---
Privacy Policy/Terms of Service

Copyright 2000 - 2013.
You must obtain written permission to use any content,including pictures.